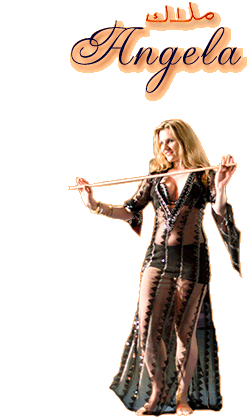 Angela's career
The German-Turkish family fostered Angela's early enthusiasm for dancing.
Her commitment to dancing was accompanied by professional training in the Oriental region.
In-depth instruction in dance formed the basis of her career.
Angela developed her own style of dancing through frequent performances in Germany and abroad.
Important parts of her life were her travels to Syria/Damascus, where she was working with a Syrian Folkloric Group.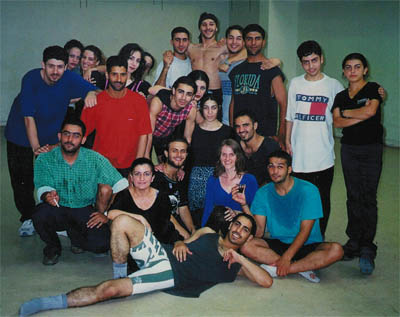 Group in Damascus after a hard training day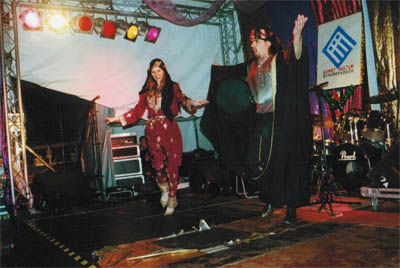 picture with Omar Jamil (Ex solo dancer of folkloric ensemble Zennoubia)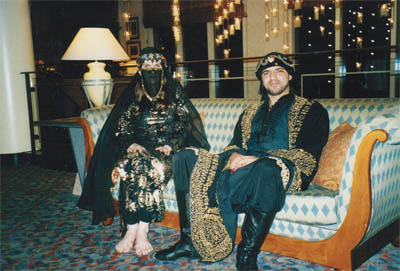 picture with Omar Jamil -- before a show
During her stays in Lebanon and the golf countries, Angela could search into different folkloric Dances.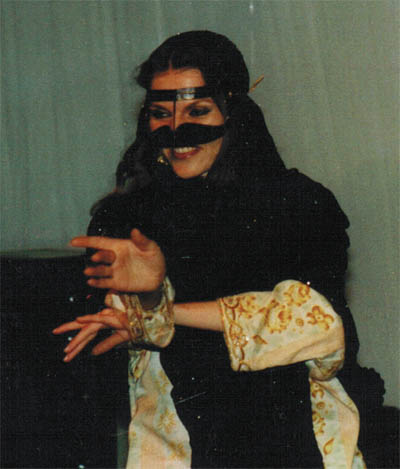 Kaligi Dance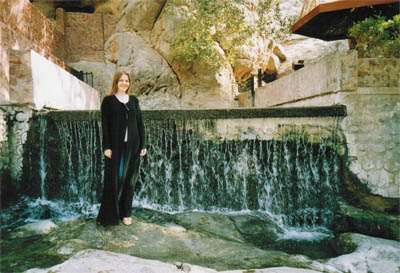 Angela in Muscat
From Angelas continous education in Cairo she gets inspiration all over again.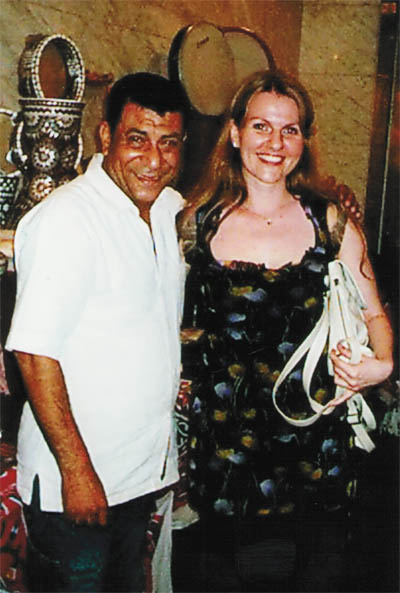 Angela with Kamish Henkesh in Cairo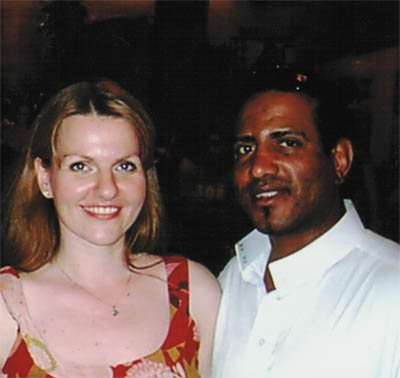 Angela with Mahsoub Kenawi
Her most important teachers were
Ashraf Hassan / Egypt,
Zahra/ Munich/Algeria,
Monika and Ludmilla/ Munich,
Momo Kadous/ Egypt